Hazardous Waste Management Software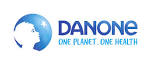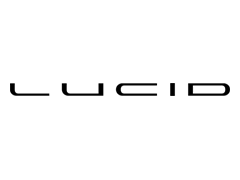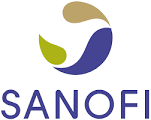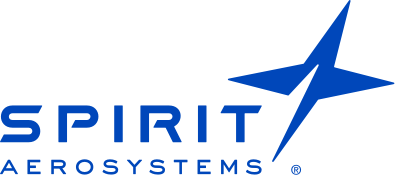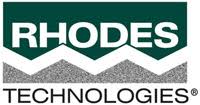 IMEC's Hazardous Waste Management Software – Key features
Our container tracking of waste from cradle to grave provides proactive management of waste. Thus ensuring regulatory compliance. A Full Audit trail shows all waste activities with the capability to produce the required documentation.
The Web App provides real-time access to accurate inventory data allowing users to easily manage their waste streams and waste inventory. The Mobile App and QR Codes are used for waste identification. The Mobile App simplifies the process of recording waste movement through a streamlined user experience. Human errors are reduced.
The Mobile App allows for:
Waste Creation.
Container Splitting.
Combining of Containers.
Waste Identification.
Waste Container Movements.
Stock Checking of Waste.
Waste Shipping.
The Mobile App works both online and offline, providing speed and accuracy of data collection. Mobile App menus can be specific to a user, with a simple straightforward user experience. Optimizing costs related to waste management and tracking.
Manage Waste Compliance, Waste Areas, 90 Day Storage Areas. The IMEC hazardous waste management software solution has features that allow the customer to define how long waste should be stored in certain locations. The system tracks the time against the compliance days for this waste area. When nearing its compliance days alerts are sent to the appropriate users. These are known as Waste Age Email Alerts.
Biennial Report Software – Easily Generate the EPA Biennial Report for odd years.
Work With Waste – Manage Waste Inventory and Movements using Powerful Web Portal. Manage their hazardous waste inventory from a single web page. Users can move waste, ship waste and perform waste transactions to manage their waste inventory.
Integration with Other Systems using Open API
A powerful hazardous waste tracking system that aids compliance, manages inventory and streamlines operations.
Dashboards and Reports with a Dashboard Builder for Customers to Build Their Own Dashboards. Reports can be designed to meet specific reporting requirements such as Biennial Report.
Easily Manage RCRA Waste Area Inspections by Inspecting Waste Areas and Waste Containers
A powerful Mobile App allows users in the field to manage the inventory of waste, waste streams, chemical inventory waste. The Mobile App is completely customizable for each user or groups of users. Users see only the options they need on their device with an easy to use user experience. Typical Mobile App activities are, Create and Move Waste. Also, Bulk Up or Combine Waste, Decant or Split Waste, Manage Work Orders.  The Weigh Waste option retrieves the weight of the waste from a Bluetooth scales. Identify Waste, provides the contents of a waste container. Also giving the history of the waste since creation. The Mobile App can be used to receive waste against work orders, add items to a shipment,  or stage waste for shipment.
Our software will handle the complexity involved in managing and providing inventory tracking of waste. Waste streams that comes from many sources, where the contents in each container are complex. We manage Waste Splitting and where low-level tracking is required. Biennial Report Software – Easily Generate the EPA Biennial Report for odd years. These features are not available in standard Inventory Management Software. The powerful report designer provides infinite reporting options to customers, for example monthly waste summary reports, biennial report, monthly summary report etc.
Our Hazardous Waste Management Software is used globally. Environmental Service Companies and Waste Generators track waste from cradle to grave. The solution manages waste inventory and as is an aid to regulatory reporting and compliance.
Hazardous Waste Management Software – Types of Industries
The industries using IMEC's hazardous waste software are many. Users include large quantity hazardous waste generators. Companies who generate hazardous waste from laboratories. Environmental Service companies who manage the hazardous waste inventory at their transfer facilities. Organizations that are seeking low level hazardous waste container tracking. Also, those companies that need cradle to grave hazardous waste management software. These include:
Food Processing
Automotive
Maintenance
Hazardous Waste Tracking Software
Many industries use IMEC's solution to manage and track their hazardous waste.
Large quantity hazardous waste generators, such as automotive, chemical and pharmaceutical companies use the solution as a hazardous waste tracking software solution. Tracking their hazardous waste from cradle to grave.
Environmental Service companies use the solution as a hazardous waste software in a number of use cases. One, the manage their waste inventory at transfer and disposal sites. Two, as a total waste management solution at their customer sites. The primary uses for this hazardous waste software are to ensure compliance, hazardous waste container tracking and managing hazardous waste inventory.
What are the key features of IMEC's Hazardous Waste Tracking Software?
IMEC's hazardous waste tracking software can be implemented as a waste tracking system within a large quantity generator. Environmental Service Companies use the solution as a hazardous waste software solution to manage their waste inventory. The system will help customers ensure compliance with regulations. Waste Quantity and Waste Age Alerts ensure compliance by making sure that waste is not stored outside of permits limits. Healthcare Facilities use it to track medical waste. The system can provide full cradle to grave waste tracking. When implemented in a hospital each medical waste container delivered and collected is tracked. Also providing proof of delivery and collection. Dashboards and reports provide information on the medical waste containers at each hospital. Together with length of time at the facility and usage.
Tracking Containers Delivered/Collected to and from  hospitals.
Medical Waste can be tracked from the point of pickup. Tracking can be extended so that the medical waste is tracked from areas within the hospitals.
The system provides Proof of Collection / Delivery of each medical waste container is also tracked.
The Driver can use a Mobile App to record the movement of medical waste by scanning the container barcode. The Mobile App is available on iOS, Android and Windows devices.
Container weights can be entered at the medical facility. An option allows container weights to be recorded at the disposal facility.
The IMEC Medical Waste Management Software solution tracks the washing of medical waste containers. Including the number of times each container is washed
Dashboards provide summary reports of the number medical waste containers inventory. Inventory is also managed at the hospitals. Including the number of days since the containers were delivered.
Biennial Report Software
Easily Generate the EPA Biennial Report for odd years. Remove the administration overhead of generating this report. Use this biennial report software to aid compliance and reduce administration.
IMEC's Cloud based Hazardous Waste Management Software – why organizations are adopting it.
Safety and compliance leaders can protect their employees, the environment and their bottom line with IMEC's integrated suite of software applications. IMEC's software will Manage hazardous waste, improve efficiency and aid compliance.
Industry leaders understand that increasing pressure from investors, consumers and regulators requires new software solutions to manage hazardous waste and improve safety.
Use an Integrated approach to break down information silos and empower decision-making with powerful analytics.
IMEC offers cloud solutions to meet customers' needs in the areas of Hazardous Waste Management, Health,  and Safety, Lockout Tagout and Audits and Inspections.
Integrate waste management throughout the business so you can navigate the challenges posed by regulation and resource scarcity.
Comply with complex regulations and proactively identify, connect and manage risk across the entire business.
Efficiently manage complex environmental regulations for the creation, storage and disposal of hazardous waste.
Reduce risk and costs associated with hazardous waste across your operations.
Manage waste and risk across the entire company. Reduce costly errors and operational issues to keep employees, operations and reputation safe.
Proactively manage waste accumulation areas, central and satellite.
Keep your staff and resources safe with solutions that reduce risk and aid compliance.
Easily react to regulatory changes and manage risk to improve operational efficiency and financial performance.
Ensure proper disposal of hazardous waste meeting shipping documentation requirements of local, federal and global regulations.
IMEC's Hazardous Waste Management solution allows environmental companies and large quantity hazardous waste generators to manage their hazardous waste inventory and compliance needs.
Our Hazardous Waste Management solution is a web-based software that allows companies to:
Track waste from Cradle to Grave
Easily generate the required shipping documentation
Label Waste Containers with the correct EPA and Dot information
Manage Outstanding Manifests to eliminate exception reporting to EPA or state agencies
Manage Central Accumulation Areas ensuring compliance dates are met
Manage Waste Profiles giving a consistent, central repository for waste definitions
Manage Waste Shipments, Transporter and Final Disposer
Provide on-demand compliance and performance reporting
Manage the waste from pickup to final disposal.
Handle, use, transport, store, or dispose of hazardous waste according regulatory requirements.
Industry leaders know there is increasing market pressure to manage hazardous waste from cradle to grave.
Proactively manage risk, maintain compliance, keep staff and resources safe with software solutions that help manage risk and aid compliance across the enterprise.