EHS Incident Reporting Software
Manage Incidents, Hazards and Near Misses to improve workplace safety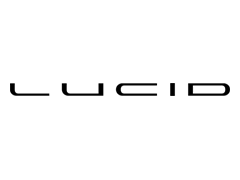 IMEC's EHS Incident Reporting Software allows employees and contractors to report:
Incidents
Hazards
Near Misses
Good Catches.
EHS incidents can be reported using the Incident Reporting Mobile App or using a Web Portal which is available on any browser. The process of reporting an event is very easy, with very little training required.
The information captured during the reporting of an incident is completely customizable. Forms can be created which collect the correct information for each incident type.
Using the Incident Reporting App the user can capture and mark images as part of the report and attach comments to further explain or describe the event. The user can also capture GPS of the event.
Anonymous Reporting of Incidents is possible or the user can be forced to give their contact details, this is completely up to the customer.
EHS Incident Reporting Software
Users specify the Incident Category and Subcategory, e.g. 'Personal Injury' and 'Slip'. The user completes the appropriate form on the mobile app. This information is used to determine who gets notified about the event, and whether such an event is reportable.
Basic information is captured with every reportable event:
Category
Subcategory
Description
Location
but it's possible to gather more information using custom forms which can be specific to the type of incident being reported.
There is no limit to the number of incident categories that can be created. Incidents can be for:
Personal Accidents
Injuries
Vehicle Accidents
Environmental incidents like Spills or Overflows.
EHS Incident Reporting Software – Easy to Customize
Using Custom Forms for EHS Incident Reporting
Users can build their own custom forms to gather information related to Incidents, Accidents, Near Misses, Good Catches for various types of events such as:
Personal
Vehicle
Environmental
Forms can be unique to a certain type of incident or can be across many incident types. This allows users to gather only the information required for each type of event. The user can gather:
Text Input
Lists
Numeric Input
Date input
Images
Images can be included in the Form, and these images can be marked by the person reporting the event to show the area of injury / damage etc. Entries on forms can be optional and can also force photos and comments to be recorded if the user wants to do so.
.
EHS Incident Reporting – Mobile EHS App
The Mobile App which is part of the IMEC EHS Incident Recording Software can operate with or without connection to the internet. There is no need to login to record an incident which makes the process of recording an incident very efficient and speedy. All data is stored securely on the device and is uploaded to the cloud once an internet connection becomes available. The reporting of an event is very simple, this makes it easy for an employee to report an event and helps increase workplace safety and employee engagement in safety.
The Mobile App within the EHS Incident Recording Software from IMEC can be used with any Smart Phone or Tablet, Devices running iOS, Android and Windows and can be used with specialist rugged devices or devices designed for use in explosive areas(ATEX) / intrinsically safe devices.
EHS Software – Reporting and Dashboards
All Incidents, Corrective Actions and Preventative Actions are available for analysis using the Dashboards. Dashboards analyze trends across multiple departments, sites, or locations, with powerful filtering and drill down capabilities. Dashboards allow managers to analyze incidents reducing workplace injuries, increasing worker safety and preventing future incidents. Dashboards provide managers with a real-time, at a glance analysis of the status of Corrective Actions, Preventative Actions and Incident Investigations anytime, anywhere. The system will also store and submit OSHA 300, 300A, 301 forms and RIDDOR forms to help reduce the effort involved in managing compliance.
EHS Incident Reporting Software Additional Features
Features include:
• Unlimited Categories of EHS Incidents or Events means you can record any type of EHS Incident, Hazard or Near Miss. Implement the system as a safety incident reporting software system or use as an OSHA incident reporting software solution.
• There is No need to logon to the mobile incident reporting software app.  The Mobile App which is part of the IMEC EHS Incident Management Software System, runs on Apple, Android or Windows 10 devices.
• There is Nothing to Install and all customer data is stored in a Secure Cloud Service (Tier 4), get the EHS mobile App from the Stores to Windows, Apple or Android devices.
• One Mobile App that can be used to record any type of EHS Incident / Accident, Personal Injury Incident, Vehicle Incident, A chemical Spill etc. So this is a complete safety incident reporting software solution.
• Make Sure you are always ready for an audit, with a Complete History of All EHS Incidents. The IMEC EHS Incident Management Software can also operate as an anonymous incident reporting software solution if needed. Manage Corrective Actions to Closure and Create Preventative Actions to ensure that incidents do not reoccur. Improve worker safety and be audit ready.
• A Full History of all reported EHS incidents is available on the web. The EHS Incident History provides customers in Hospitals, Higher Education, Manufacturing, Any Industry with a powerful and easy to use EHS incident management software system.
• A Full Incident Management software solution that allows users to record injuries and illnesses, any type of incident data. Custom categories allow customers to define any number of incident types and sub types. Employees can anonymously report incident data using a mobile device. Managers can perform incident investigations, record witness statements and generate the OSHA form 300 directly from the Web portal. Create corrective actions or preventative actions and have the appropriate people follow up. Dashboards and Reports help managers improve safety. Ensure compliance, reduce risk and improve the safety of your workers using the IMEC incident management software solution.
The types of industries that use IMEC's EHS Incident Reporting Software are diverse, they include companies with thousands of employees across a wide range of sites down to companies who may have a hundred employees at a single site. The IMEC EHS Incident Reporting Software can be used in any organization. In summary any organization that are seeking to manage the OSHA / RIDDOR compliance for Incidents, Manage OSHA 300, 300A and 301. These include:
Food Processing
Maintenance