Accident and Incident Reporting Software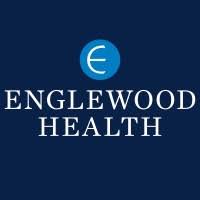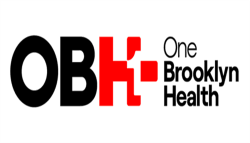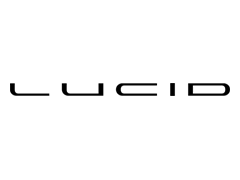 Accident and Incident Reporting Software
IMEC's Reporting Software allows employees & contractors to report:
Incidents
Safety Hazard
Near Misses
Good Catches
Report workplace incidents using the Incident Reporting App. Use a Web Portal which is available on any browser. As well as that, the process of reporting an event is simple. With this safety incident reporting software. Accident & incident reporting software is simple.
Information caught doing the report is editable. Create Forms which collect the correct information for each incident type.
Our Safety incident reporting tool allows to catch & mark images. Attach comments to explain the event. User can find GPS of the event.
While reporting, Anonymous Reporting of Incidents is possible. You can input your details. This is up to the customer.
Incident Categories & Subcategories
Users specify the Incident Category. The user can complete the form on the mobile app. This information is used to determine who gets notified. Decide if an event is reportable.
Find basic information with every reportable event:
Category
Subcategory
Description
Location
Find more information using custom forms. Be specific to the type of incident.
Incidents can be for:
Personal Accidents
Injuries
Vehicle Accidents
Environmental incidents like Spills or Overflows.
Easy to Customize
Track corrective actions with IMEC'S Safety Incident Reporting Software. Build your own custom forms to gather information. These are related to Incidents, Accidents, and Near Misses. Report good catches for events such as:
Personal
Vehicle
Environmental
In addition to this, forms can be unique to a type of incident. Can be across many incident types. This allows users to gather only the required information. User can gather:
Text Input
Lists
Numeric Input
Date input
Images
Safety Reporting App
Our safety incident reporting tool can operate without internet. As well as this, there is no need to login to record an incident. Our safety incident management software makes reporting simple.
Store the data on the device. Reporting of any type of event is simple with our software. This makes it easy for an employee to report an event. Increase workplace safety and employee engagement.
In addition to this, use the App with any Smart phone or Tablet. Devices running iOS, Android, Windows. Use specialist rugged devices. Design for use in explosive areas/safe devices.
Incident Reporting and Dashboards
Perform analysis using dashboards. Dashboards analyze trends across departments. Do this with powerful filtering and drill down efficiency.
Allow managers to see incidents. Reduce workplace injuries. Increase worker safety. Prevent future incidents. Dashboards show managers at a glance analysis.
Store and submit OSHA 300, 300A, 301 forms. Store RIDDOR forms. Help reduce the effort involved in managing compliance.
Businesses that use our accident incident reporting software are diverse. They include companies with thousands of employees. They are businesses who may have a hundred employees at a single site.
These include:
 Additional Features
Record any type of Incident, Hazard or Near Miss. Use the system as a safety incident reporting software system. Use it as an OSHA incident reporting software solution. It is up to the customer themselves.
No need to logon to the mobile incident reporting software app. The app runs on all devices.
Make sure you are ready for an audit. Complete History of All Incidents. Hazard reporting system. Operate as an anonymous incident reporting software solution. Manage Corrective Actions. Create Preventative Actions. Ensure that incidents do not reoccur. Improve worker safety. Be audit ready.
Additional Features
History of all reported incidents is available. Provide Incident History. Any Industry with a powerful incident management software system.
Incident Management software solution. Allow users to record injuries. Record illnesses and any incident. Custom categories.
Create actions. Ensure the right people follow up. Dashboards and Reports help improve safety. Ensure rules. Reduce risk. Improve the safety of your workers. Use IMEC's incident management software solution.
The Benefits
Accidents and ill-health cost businesses money. This is in lost time, lost skills, insurance premium hikes, legal proceedings, etc. Benefits of accident incident reporting software are significant. A strong safety program contributes to a business' success.
Safety Incident Software is good for business.
Hazard reporting can help to:
Reduce the chances of an accident and incidents in your workplace. Do this through a root cause analysis.
Improve staff morale
Motivation.
Save money.
Accident & incident reporting software. Allows businesses to put their employees first. Promoting safety management & safety reports.
Safety Reporting Software – 7 Reasons it is so Important.
A strong safety incident management system can aid with the following:
Report Minor Incidents. Prevent incidents from happening.
Minor incidents and observations mean there is more date to analyze.
Incidents and observations keep us aware.
A Feedback loop keeps observers aboard.
You can share the lessons. Benchmark between industries. Continued improvement.
Investing in reporting is cheaper than the costs of a major incident.
Incident Reporting is a key habit that creates a safe & healthy culture.
Focusing on adopting a strong safety reporting software. This is paramount for any type of company in today's world. Employee Safety and Welfare should be top of mind. If you care about your employees, they will care about you. This care for your employee's welfare will pay dividends. It will help to future proof your operations.
Thanks to Falcony for the original article points above: https://blog.falcony.io/en/why-incident-reporting-is-indispensable#:~:text=They%20provide%20a%20reminder%20of,develop%20into%20more%20serious%20incidents.
How to improve your approach to incidents 
1. Get better at talking
Open contact is key across all aspects of a business. Contact is important when it comes to safety. Improve how you respond to incidents. Put a safety incident reporting tool in place. Enable employees to communicate information. IMEC's EHS incident reporting software sends an alert to employees. Informing them of what's happened, so they can act to protect themselves and others.
2. Conduct regular audits and inspections
View why an incident occurred is important. Do regular audits and inspections. Gain a deeper view of the top safety concerns impacting your business. Share these findings with the rest of the team. Be effective in creating more clarity around the business.
3. Invest time in valuable staff training
Lack of overall focus can be bad to a business's operations. A lack of engagement or awareness is what leads to accidents. The best way to tackle this problem is through a more robust staff training program. IMEC's accident incident reporting software provides this. Expand your employee's awareness of safe working practices. Boosting engagement levels. Decreasing the likelihood of incidents.
4. Use software to streamline the process
Add our accident incident reporting software. Add it to your safety incident management process. Make use of tools. Make employees report and document incidents.
Accident incident reporting software. It enables businesses to review results. Share reports across teams. Helps create an environment where employees feel confident.
Original Article: https://www.evotix.com/resources/blog/what-is-safety-incident-management-and-why-does-it-matter#:~:text=By%20incorporating%20software%20into%20your,ensuring%20that%20none%20go%20unreported.