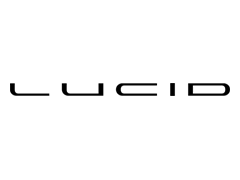 Quality, Health and Safety Audit Management Software
Generate professional audit reports with a just few clicks of your mouse. Eliminate errors in manual forms. Remove the need to use  spreadsheets and other application to produce audit reports. Improve your audit process.
Have one central repository for all audit data from all company locations. Use a single system to record audits, increase efficiency and speed. Include Risk Assessments and Reports in Audits. Benefit from using the same tools for EHS, Quality and Safety. Easily collect audit data  through out the company. Get audit data faster. Simplify reporting for all internal and external users.
Collect, view and report EHS, Quality, Safety and Facility audit data. Monitor corrective actions and findings. Manage corrective actions follow-ups.
Complete Audits anytime, anywhere, on any device. Use the Mobile App to record audits and complete the Audit using the Web Portal.
EHS Audit Software, Quality, Safety Audit Management Software
Remote Audit Video Software
As part of an audit a subject matter expert can add a video into an Audit Report. Create videos under instruction. Remote user simply uses a Phone or Tablet to record the video.
Remote Audit Video Software reduces the need for travel to remote locations. Reducing costs, increasing efficiency and protecting the environment.
Remote Audit Video Software can have a positive impact on reducing your carbon foot print. Eliminate flights and car travel.
EHS, Quality, Safety and Health Audit Software – Easy to Customize Forms
Using Custom Forms within the IMEC EHS, Quality, Safety, Health Audit Software
Users can build their own Audit templates. Include custom forms as part of an EHS, quality, Health and Safety audits.
Forms can be simple Yes / No or can be drop down lists of options. Each question on the form can have additional information. This can be:
Photographs
Comments
Videos
Attachments, such as reports, certificates or documents.
A Form can be unique to a certain Audit or can be used across many Audits.  On a form the user can gather:
Text Input
Lists
Numeric Input
Date input
Images
Images can be included in the Form. Images can be marked to show the area of concern etc. Entries on forms can be optional. Photos and comments can be forced if needed.
EHS, Quality, Facility, Safety and Health Audit Software – Mobile App
The IMEC Audit Mobile App which is part of the IMEC Audit Software can operate with or without connection to the internet.  All data is stored securely on the device and is uploaded to the cloud once the internet is available. The recording of audit data is very simple. The user simply selects the Audit Form to be completed and is then asked to answer each question.
The Mobile App within the Audit Software from IMEC can be used with any Smart Phone or Tablet.
Devices running iOS, Android and Windows and can be used. Specialist rugged devices or devices designed for use in explosive areas(ATEX) / intrinsically safe devices.
Health and Safety Audit Management Software – Reporting and Dashboards
All Audit data and Corrective Actions and Preventative Actions are available for analysis using the Dashboards. Dashboards analyze trends across multiple departments, sites, or locations. Powerful filtering and drill down capabilities are available. Dashboards allow managers to analyze audits and findings. This improves quality and aids compliance with regulatory bodies.
Dashboards provide managers with a real-time, at a glance analysis. Analysis of Corrective Actions and Findings anytime, anywhere.
EHS, Quality, Facility, Health and Safety Audit Management Software Additional Features
Features include:
• The Mobile App is part of the IMEC  Health and Safety Audit Management Software System. Th App runs on Apple, Android or Windows 10 devices.
• There is Nothing to Install and all customer data is stored in a Secure Cloud Service (Tier 4). Download the EHS, Quality, Facility, Health, Safety Audit Mobile App from the Stores. The App is available on Windows, Apple or Android devices.
• One Mobile App that can be used to record any type of EHS Audit, Quality Audit or Facility Audit.
• Make Sure you are always ready for an audit. Have a Complete History of All EHS, Quality, Facility, Health, Safety Audits. Track Findings and Evidence.
Manage Corrective Actions to Closure. Create Preventative Actions to improve Safety. Improve worker safety and be audit ready.
The types of industries that use IMEC's Audit Management and Reporting Software are diverse, they include companies with thousands of employees across a wide range of sites down to companies who may have a hundred employees at a single site. The IMEC Audit Reporting Software can be used in any organization to perform EHS Audits, Quality Audits, Health, Safety or Facility Audits. These include: