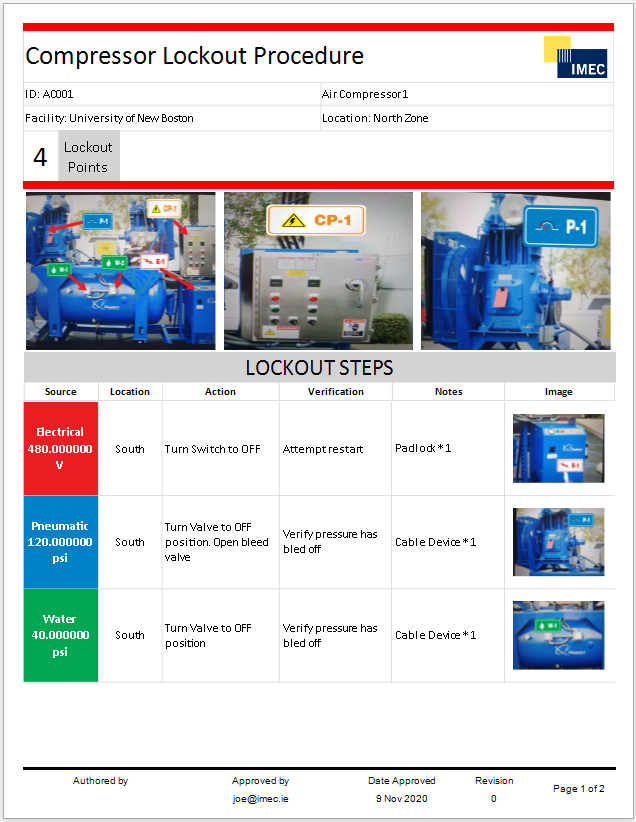 GET FREE DEMO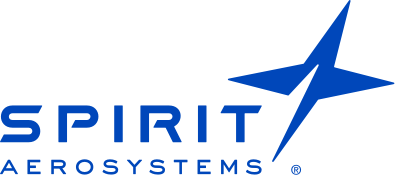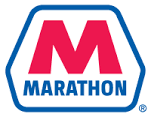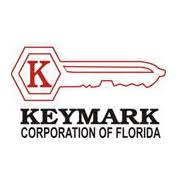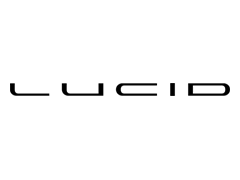 Lockout Tagout Procedure Software  Additional Features
Mobile Lockout Tagout App.
Create LOTO Procedures using the Mobile App. Specify each isolation point. Manage hazardous energy sources. Capture images using the Mobile App.
Perform Audits or each LOTO Procedure. Maintain compliance with OSHA. Perform LOTO Audits using the Mobile App. Fast and efficient review at the machine. Record Findings or updates needed to LOTO procedure step.
Execute Procedures on the Mobile LOTO App. The App runs on Apple, Android or Windows 10 devices.
Upload electrical schematics to the Cloud. View electrical schematics on the Mobile App. Electrical schematics must be available to maintain OSHA compliance.
Lockout Tagout Procedures
IMEC's Lockout Tagout Procedure Software can manage any number of procedures.
Upload existing LOTO documents to the Lockout Tagout Software Portal. Manage those LOTO documents using the Mobile App.
Lockout Tagout Equipment
Inquiries show locked out equipment.
Unlimited Equipment or Machine Types. Divide your equipment in logical groups.
Other Features
Be audit ready. Complete History of All Procedures executed are stored in the Cloud.
Use Lockout Tagout procedure software to improve maintenance staff safety. Proper use of Energy Isolation devices protect workers.
LOTO Non Compliance  is always in OSHA's Top 10. Large violation fines are given for non-compliance.
How Lock Out Tag Out Software Solutions can Help with Investment Planning ?
Implementing Lock Out Tag Out Software Solutions will benefit your business. The burden of compliance with regulations is eased. IMEC's LOTO Software provides a range of compliance features. It gives the information managers need to help them make decisions.  The information that is available includes:
Number of times a piece of equipment is down.
The duration of downtime.
Downtime By Date.
Downtime By Location or Facility.
LOTO procedures due for Audit by Date.
Lockout Tagout Procedure Software – Some Common Benefits
The Business benefits of lockout tagout procedure software are wide-ranging. Automating this important process will:
Cut down on Human errors. Stop incorrect tag position or step sequence.
Faster and safety planning and working.
Cut down on equipment downtime
Ability of lock out tag out software solutions to link in with other systems. For example, maintenance systems. This saves time and cuts down on work duplication.
Allow Procedure Execution and Review using a Mobile App.
Email Alerts let managers know when a procedure is due for Audit. Aiding compliance with the control of hazardous energy regulations.
Tracking any lockout tagout procedure changes.
Lock Out Tag Out Software Solutions – What Industries Use this Software ?
Many industries use IMEC's Lockout Tagout Software. Including Industrial, Food, Aviation, Hospitals and many more.
Lock Out Tag Out Procedure Checklist
Compliance with OSHA lockout tagout standard 1910.147 requires the following.
1. Companies shall implement a LOTO program. The program shall include written procedures.
2. Provide necessary equipment for LOTO program (locks, tags, diagrams, etc.).
3. Provide training to all workers exposed to hazards.
4. Audit the LOTO program to ensure compliance.
5. Audit personnel who implement the LOTO procedures. The audit should ensure compliance. Evidence of the audit must be available.
Annual Audits can reveal any issues that exist.
This Lock Out Tag Out Procedure Checklist is a good guide.
Lockout Tagout Procedure Audit.
Authorized employee compliance review.
Address any deficiencies found in people, procedures, and processes.
Address any deficiencies found in processes.
Address any deficiencies found in procedures.