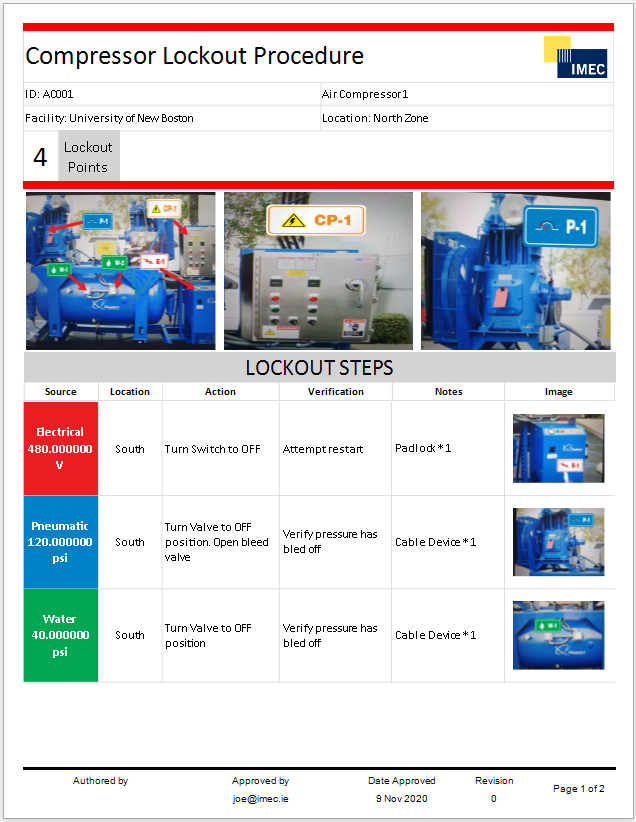 GET FREE DEMO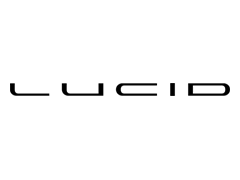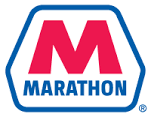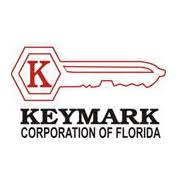 Lockout Tagout Procedure Software Additional Features
Mobile Lock Out Tag Out App.
Create LOTO Procedures using the Mobile Lock Out Tag Out App. Manage energy sources. Capture images and use them within LOTO procedures.
Perform Audits on each LOTO Procedure with the Mobile App. Maintain compliance with OSHA. Fast and efficient review of procedures at the machine. Record any changes  needed to each LOTO procedure step. This Lockout Tagout Audit app aids companies to maintain OSHA compliance. Perform annual audits on every machine specific Lockout Tagout procedure. Easily conduct inspections of one or more authorized persons. Check employees knowledge of the Lock Out Tag Out procedures they use. Corrective actions can be created and assigned to improve safety and compliance.
Execute Procedures on the Mobile LOTO App. The App runs on Apple, Android or Windows 10 devices.
Upload electrical schematics to the Cloud. View electrical schematics on the Mobile App. Electrical schematics must be available to maintain OSHA compliance.
Maintain Lockout Tagout Procedures
IMEC's Lockout Tagout Procedure Software can manage any number of procedures.
Upload existing LOTO documents to the Web Portal. Manage those LOTO documents using the Mobile App.
View Lockout Tagout Procedures on the Lock Out Tag Out App at the equipment.
Execute a LOTO Procedure on the Mobile Lock Out Tag Out App. Execute a LOTO Procedure either step by step or in a single action. The Mobile Lock Out Tag Out App will manage both methods.
Equipment
Inquiries show locked out equipment.
Unlimited Equipment or Machine Types. Divide your equipment in logical groups.
Unlimited Lockout Procedures per machine.
Lockout Tagout Management
Be audit ready. Complete History of All Procedures executed are stored in the Cloud.
Use Lockout Tagout procedure software to improve maintenance staff safety. Perform proper risk assessments. Proper use of Energy Isolation devices protect workers.
LOTO Non Compliance is always in OSHA's Top 10. Large violation fines are given for non-compliance.
Lockout Tagout software provides real time information to users on machine status.
Lockout Tagout software provides a consistent, safe method to maintain and service machines safely.
Facility Wide Management of Hazardous Energy Sources
IMEC's LOTO software helps staff manage isolation procedures. Isolation planning allows for the preparation of safe work. Also, the testing and return to normal operation.
Facility wide tracking of each isolation point and its status improves control.
LOTO procedures enables eliminating the risk of putting a worker in contact with hazardous energy. Hazardous energy can injure workers that perform maintenance or servicing on equipment.
How Lockout Tagout Software Solutions can Help with Investment Planning ?
Implementing Lock Out Tag Out Software Solutions will benefit your business. The burden of compliance with regulations is eased. IMEC's LOTO Software provides a range of compliance features. It gives the information managers need to help them make decisions.  The information that is available includes:
Number of times a piece of equipment is down.
The duration of downtime.
Downtime By Date.
Downtime By Location or Facility.
LOTO procedures due for Audit by Date.
Lockout Tagout Procedure Software – Some Common Benefits
The Business benefits of lockout tagout procedure software are wide-ranging. Automating this important process will:
Cut down on Human errors. Stop incorrect tag position or step sequence.
Faster and safety planning and working.
Cut down on equipment downtime
Ability of lock out tag out software solutions to link in with other systems. For example, maintenance systems. This saves time and cuts down on work duplication.
Allow Procedure Execution and Review using a Mobile App.
Email Alerts let managers know when a procedure is due for Audit. Aiding compliance with the control of hazardous energy regulations.
Tracking any lockout tagout procedure changes.
Using Lock Out Tag Out App to Manage Lockout/Tagout Procedure Checklist
Compliance with OSHA LOTO standard 1910.147 requires the following.
1. Companies shall implement a LOTO program. The program shall include written procedures.
2. Provide necessary equipment for LOTO program (locks, tags, diagrams, etc.).
3. Provide training to all workers exposed to hazards.
4. Audit the LOTO program to ensure compliance.
5. Audit personnel who implement the LOTO procedures. The audit should ensure compliance. Evidence of the audit must be available.
Annual Audits can reveal any issues that exist.
This Lock Out Tag Out Procedure Checklist is a good guide.
Lockout Tagout Procedure Audit.
Authorized employee compliance review.
Address any deficiencies found in people, procedures, and processes.
Address any deficiencies found in processes.
Address any deficiencies found in procedures.
5 Reasons Why Periodic Lockout Tagout Inspections Matter
1. There are significant risks associated with inadequate energy control procedures. OSHA requires employers to review their Lockout Tagout procedures annually.
2. OSHA believes that these periodic inspections will, in part, improve LOTO safety. By:
Ensuring that the employees involved are familiar with their responsibilities.
That employees maintain knowledge in the energy control procedures that they implement.
3. Citations include fines which increase each year.
Serious up to $14,502
Repeat and Wilful up to $145,027
4. One of 3 most frequently cited sections of the Lockout Tagout standard (2021)
1910.147(c)(4): Lockout Tagout procedures (489 times)
1910.147(c)(7): Lockout Tagout training (311 times)
1910.147(c)(6): Lockout Tagout Periodic inspections (255 times)
5. Inspecting LOTO procedures will identify flaws. Which means injuries may be prevented.
More Information on Lockout Tagout Software
Another name for control of hazardous energy sources is lockout/tagout. It covers the servicing and maintenance of machines in which the unexpected startup of the machines or release of stored energy could cause injury. The regulations cited apply only to private employers and their employees, unless adopted by a State agency and applied to other groups such as public employees.
Use the following Checklist to verify LOTO procedures are in place and meeting the regulations.
General Energy Control
Does the program require that all hazardous energy sources be isolated, locked or tagged, and otherwise disabled before anyone performs any activity where the unexpected startup, or release of stored energy could occur and cause injury?
Have procedures been developed, documented, and implemented for the control of hazardous energy when working with such equipment?
Do the procedures clearly outline the scope, purpose, responsibility, authorization, rules, and techniques to be applied to the control of hazardous energy, and measures to enforce compliance?
Do procedures exist for shutting down, isolating, blocking, and securing (locks and tags) energy?
Do procedures exist and is someone assigned responsibility for removing and transferring locks and tags?
Do requirements exist for testing a machine or equipment to determine and verify the effectiveness of lockout/tagout and other energy control measures?


Protective Lockout Tagout Materials and Hardware

Are locks, tags, chains, adapter pins, or other hardware available for securing or blocking energy sources?
Are these devices durable and substantial?
Are these devices standardized in either color, shape, size, or format?
Do these devices have a provision for identifying the person applying the device?
Do tagout devices or danger tags warn against hazardous conditions if the equipment is re-energized?


LOTO Inspection

Are inspections conducted at least annually by an authorized person (other than the ones using the energy control procedures) to ensure control procedures are being implemented?
Is each inspection certified by identifying the machine or equipment on which the energy control procedure was being used, the date of the inspection, the people included in the inspection, and the person performing the inspection?


LOTO Training and Communication

Is training provided and documented to ensure that (a) the purpose and function of the energy control procedures are understood, and (b) the knowledge and skills required for the safe application and removal of energy controls are acquired?
Is this training repeated periodically when changes or deviations occur in the energy control procedure?


LOTO Energy-Isolating Devices

Are all energy-isolating devices operated only by authorized persons or under the direct supervision of an authorized person?


LOTO Notification of Employees

Are all employees notified of the application and removal of lockout and tagout controls whenever such controls directly affect their work activities?


LOTO Application of Control

Does the application of energy control follow the sequence listed below?

Machine or equipment shutdown by authorized personnel
Machine or equipment isolation: all energy-isolating devices that are needed shall be located and operated in a manner that isolates the machine or equipment from the energy source(s).
Lockout and tagout device application:

Lockout devices shall be affixed in a manner that will hold the energy-isolating device in a safe or off position.
Tagout devices shall be affixed in a manner that clearly indicates that the operation or movement of energy isolating devices from the safe or off position is prohibited.
If a tag cannot be affixed directly to the energy isolating device, the tag shall be located as close as safely possible to the device, in a position that will be immediately obvious to anyone operating the device.

Stored energy: following the application of lockout and tagout devices, all hazardous, stored, or residual energy shall be relieved, disconnected, restrained, or otherwise rendered safe.
Verification of isolation: before starting work on the isolated equipment or process, an authorized person must verify that isolation  of the machine or equipment has been accomplished.

Has the work area been inspected before the removal of lockout and tagout devices?
Has the lockout and tagout device been removed by the person who put it on?
Are outside servicing personnel informed of the lockout and tagout procedures before equipment is serviced?