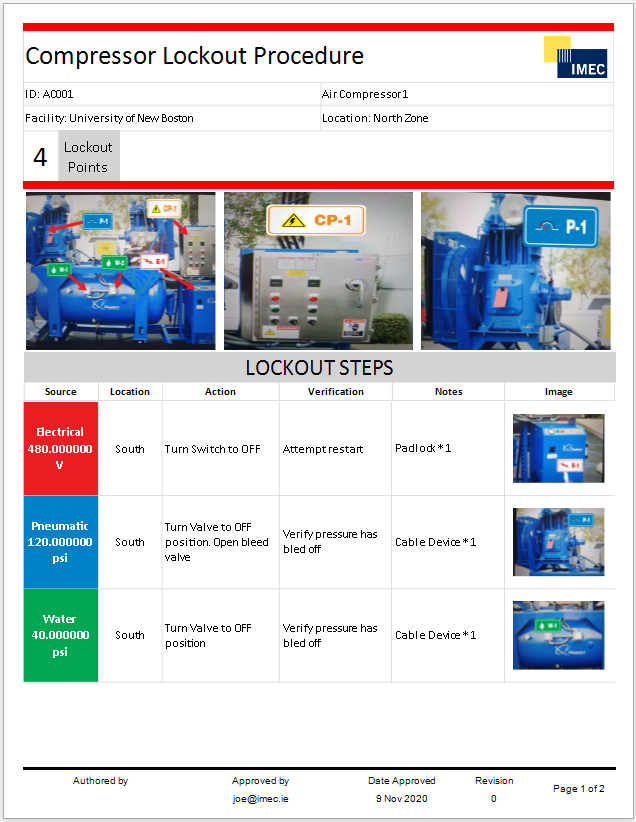 GET FREE DEMO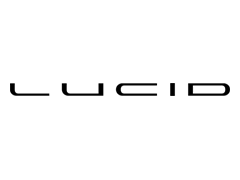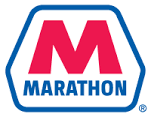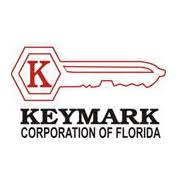 Lockout Tagout Procedure Software Other Features
Mobile Lock Out Tag Out App.
Create your LOTO Procedures using the Mobile App. Manage energy sources. Capture images and use them within LOTO procedures.
Perform Audits on each LOTO Procedure with the Mobile App. Lockout/Tagout software will help maintain compliance. Review procedures at the machine, quickly and easily. Record any changes needed and update procedures using IMEC's Lockout/Tagout software. Lockout/Tagout software will aid compliance. Lockout/Tagout compliance has never been easier. Perform annual audits on every Lockout Tagout procedure. Use the Mobile App to check employees knowledge. Actions can be created to improve worker safety.
Use the Mobile App to Execute Procedures at each machine. The App runs on Apple, Android or Windows 10 devices.
Upload electrical schematics to the Cloud. View these electrical schematics on the Mobile App. Electrical schematics must be available to maintain compliance.
Maintain Lockout Tagout Procedures
IMEC's Lockout Tagout Procedure Software can manage any number of procedures.
Upload existing LOTO documents to the Web Portal. Manage those LOTO documents using the Mobile App.
View Lockout Tagout Procedures using the Mobile LOTO App.
Execute a LOTO Procedure on the Mobile LOTO App. Execute a LOTO Procedure step by step or in a single action.
Equipment
Inquiries show locked out equipment.
Unlimited Equipment or Machine Types are available.
Access any number of Lockout Procedures per machine.
Lockout Tagout Management
Be audit ready. See the complete History of All Procedures executed..
Use Lockout/Tagout software to improve maintenance staff safety. Perform proper risk assessments. Proper use of Energy Isolation devices keeps workers safe.
LOTO Non Compliance is always in the Top 10. Large fines are given to companies who are not compliant.
IMEC's Lockout/Tagout software gives real time information on machine status.
Lockout/Tagout software will protect workers when servicing equipment.
Facility Wide Management of Hazardous Energy Sources
IMEC's LOTO software helps staff manage isolation procedures. Isolation planning allows for the preparation of safe work. Also, the testing and return to normal operation.
Facility wide tracking of isolation points improves control. Users can see which energy sources are connected to each machine.
LOTO procedures help reduce the risks of worker injuries due to hazardous energy.
Digitize Your Lockout Tagout Procedures
How can digital lockout tagout help you? 
Using digital lockout tagout procedures can reduce risk for employees. Provide detailed safety LOTO procedures at each machine. Using a Mobile App provides employees with interactive procedures to follow. Employees confirm each step within the lockout tagout procedure.
Paperless digital lockout tagout ensures the most up to date LOTO procedure is always available. New versions are available instantly to all employees. A comprehensive lockout tagout program benefits your company by aiding compliance.

How Lockout Tagout Software Solutions can Help with Investment Planning ?
Implementing Lock Out Tag Out Software Solutions will benefit your business. The burden of compliance with regulations is eased. IMEC's LOTO Software provides a range of compliance features. It gives the information managers need to help them make decisions.  The information that is available includes:
Number of times a piece of equipment is down.
The duration of downtime.
Downtime By Date.
Downtime By Location or Facility.
LOTO procedures due for Audit by Date.
Lockout Tagout Procedure Software – Some Common Benefits
The Business benefits of lockout tagout procedure software are wide-ranging. Automating this important process will:
Cut down on Human errors. Stop incorrect tag position or step sequence.
Faster and safety planning and working.
Cut down on equipment downtime
Ability of lock out tag out software solutions to link in with other systems. For example, maintenance systems. This saves time and cuts down on work duplication.
Allow Procedure Execution and Review using a Mobile App.
Email Alerts let managers know when a procedure is due for Audit. Aiding compliance with the control of hazardous energy regulations.
Tracking any lockout tagout procedure changes.
Mobile App will Manage Lockout/Tagout Checklist
Compliance requires the following.
1. Companies shall implement a LOTO program. The program shall include written procedures.
2. Provide necessary equipment for LOTO program (locks, tags, diagrams, etc.).
3. Provide training to all workers exposed to hazards.
4. Audit the LOTO program to ensure compliance.
5. Audit personnel who implement the LOTO procedures. Audits ensure compliance. Evidence of the audit must be available.
Annual Audits can reveal any issues that exist.
This Lock Out Tag Out Procedure Checklist is a good guide.
Lockout Tagout Procedure Audit.
Authorized employee compliance review.
Address any issues found in people, procedures, and processes.
Address any issues found in processes.
Address any issues found in procedures.
5 Reasons Why Periodic Lockout Tagout Inspections Matter
There are significant risks associated with missing LOTO procedures. Employers must review their Lockout Tagout procedures annually.
Periodic inspections will, in part, improve LOTO safety. By:
Ensuring that the employees involved are familiar with their responsibilities.
That employees maintain knowledge in the energy control procedures that they implement.
Citations include fines which increase each year.
Serious up to $14,502
Repeat and Wilful up to $145,027
The 3 most frequently cited sections of the Lockout Tagout standard.
Lockout Tagout procedures
Lockout Tagout training
Lockout Tagout Periodic inspections
Inspecting LOTO procedures will identify flaws. Which means injuries may be prevented.